Announcements about Nikomikai's demonstration
この文書の日本語バージョンはこちら(Japanese version of this text is here).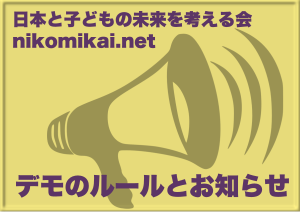 We are to give announcements below to the participants to our demo to notify of its rules and regulations.
Some other rules can be added in the case of every demo.
Decision to fulfillment or cancellation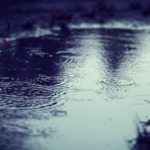 The demo will be held even if it rains. Raincoats will be needed when rain is expected (available in 100-yen shop).
It can be canceled because of the heavy snow and typhoon when we expect it will cause safety problems.
There will also be cancellation in the case of heavy rain in winter.
We will inform you when is the case of cancellation at ニコミ会公式Twitter. We do not make any announcement in carrying out the demo.
Preparation and belongings of the participants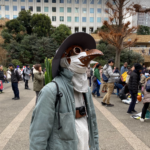 Photos and videos are released. You may need to wear glasses or hats if you don't want to show your face.
You can bring placards which comply with the intent of the demo.Also you can bring non-battery powered megaphones. Nikomikai can lend some placards. Bringing any kind of banner-flags is forbidden.
We prohibit any placards, flags and T-shirts with design of other groups than Nikomikai except ones which we give particular permission.
We prohibit any assertions which don't comply with the intent of the demo.
Every demo of Nikomikai is peaceful and happy one.
Nikomikai aims to hold peaceful demos. What we wish most is that both participants and spectators feel happy.
Please follow the directions of the police and Nikomikai. Especially the police are there to protect us.
Intersections will be under traffic restrictions, so we should cross the intersection in a hurry. It should be avoided to be an obstacle to traffic if at all possible.
There are so many participants in demos of Nikomikai that it will affect the nearby traffic afterwards unless they follow the directions and act quickly.
We prohibit violent shouting to passersby and anti-social behavior. Such violators will be dismissed and, what's worse, prohibited from entry by confirming personal identification.
Coverage and shooting of the media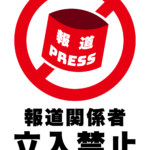 We refuse any unapproved media coverage and report.
Shooting can be done, but we require the media to show our real name "日本と子どもの未来を考える会" and our website "nikomikai.net" precisely on that report in publishing pictures and videos of the demo.
We strictly forbid interviews with demo participants.
The media should ask for permission in advance to interview with any Nikomikai member. We may reject interviews for some reason. Click here to apply.
Inquiry to the staff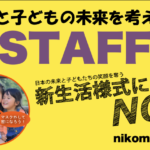 Please refrain from talking to the staff just before and just after the demo in addition to during the demo.
Our staff members are mostly too busy to deal with inquiries on the day, while doing the best we can to answer.
Participation by other groups
When we apply for demonstration rally at the police station, we must fill in "cooperating groups". Any other group cannot participate unless we have approved of and registered as such in advance.
Therefore, we forbid the placards which show other groups' names.
Responsibility of the organizer
This is the demonstration done by regulating traffic with police operation and halting neighboring traffic. It's also taken up in the media without our consent. If there is any disturbance, we Nikomikai have to take the responsibility. Under the circumstances, participants need to comply with the rules and regulations above.
About Us
Nikomikai (日本と子どもの未来を考える会)has been established in Aug 2020. Since then we're having rallies in various forms.
Nikomikai doesn't have any relationship with any religion, any political party or any other conflict of interest. Nikomikai is a pure citizen group and keeps saying "No to the new normal (which takes away the future of japan and smiles of children)".
Please refer to our official video channel for Nikomikai's achievements.
---